LET'S GET WRAPPED UP!
Make gifting Campo Viejo an colourful experience this Christmas. All you need is a little creativity, a festive tea towel and some ribbon to dress your bottle. It's an eco-friendly alternative that turns packaging into a practical gift that your friends can immediately use and toast to the holiday season.
Here's what you'll need:
Festively patterned tea towel
Ribbon or string
Campo Viejo wine of choice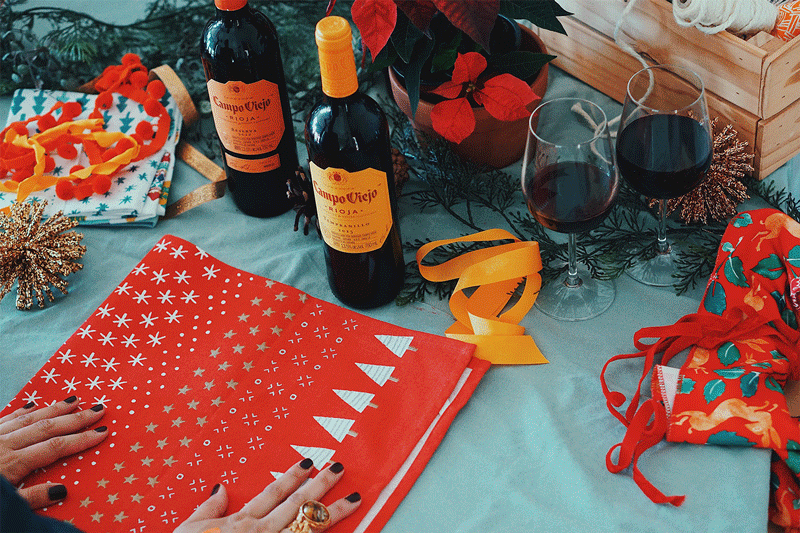 Lay the towel vertically, and place the bottle vertically as well, with its bottom at the halfway mark of the towel. Fold the bottom of the towel up so it covers the bottle.
Take the right corner of the towel and fold it upwards towards the bottle, making a triangle.
Repeat with the left corner.
Fold the right side of the fabric inward towards the bottle.
Repeat with the left side so it overlaps.
Add your finishing touches with a bold ribbon at the base of the bottle's neck.